Thu, 21 February 2013
Gweek 083: How Schweetz It Is!
In this episode of Gweek I was joined by John Walker of the gaming review site Rock, Paper, Shotgun, and Phillip Gullet of the blog Phil Are Go. Here are a few of the things we talked about:


Rum Doings Podcast


Marvel NOW!
---
Fri, 1 June 2012
Gweek 053: Fitness for Geeks
Every once in a while on Gweek, we take a break from talking about movies, science fiction, video games, and gadgets. This is one of those times. I spoke with Bruce W. Perry, the author of a brand new O'Reilly/Make book called Fitness for Geeks: Real Science, Great Nutrition, and Good Health.
If you're interested in how things work, Bruce's book will help you experiment with one machine we usually ignore -- our body and its health. Bruce takes a science-based approach to fitness, and shows you healthy ways to tinker with your lifestyle, by using apps and gadgets to self-track your fitness, by creating the ratio of macro- and micro-nutrients work that best for you, and by applying biohacks, such as high-intensity exercise and good stress to your system.
---
Mon, 19 March 2012
Gweek 044: Sarah Vowell interviewed about her book Unfamiliar Fishes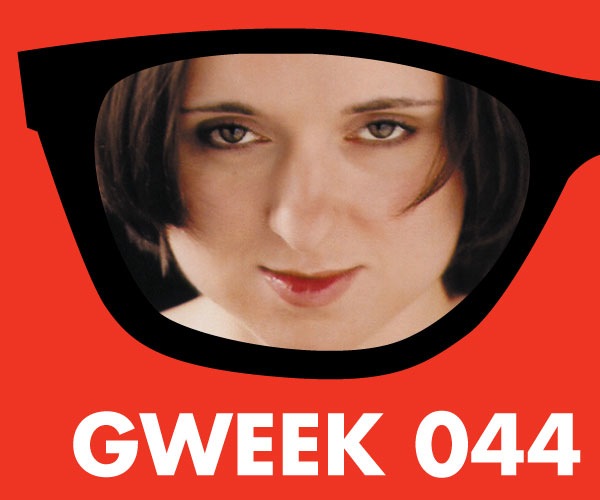 In Gweek episode 044, I interviewed Sarah Vowell about her book Unfamiliar Fishes. It's a history of Hawaii between the time of the arrival of the first Christian missionaries and its annexation to the United States in the late 1890s.
---